The Farm Nursery, Abbey Home Farm
A seedbed for learning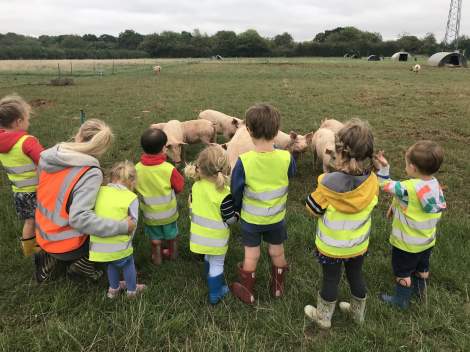 The Farm Nursery is a predominantly outdoor nursery offering an exciting opportunity for up to 16 children a day to explore, learn and develop in our large outdoor and indoor space, providing the children with challenges, activities and free flow provision whatever the weather.
Ages 2 - 5 years.
48 weeks a year.
8.30 - 5
Half days Mondays and Fridays.
All food inhouse, organic of course, some grown and cooked by the children themselves.
Government funding accepted.
If you would like more details email nursery@theorganicfarmshop.co.uk