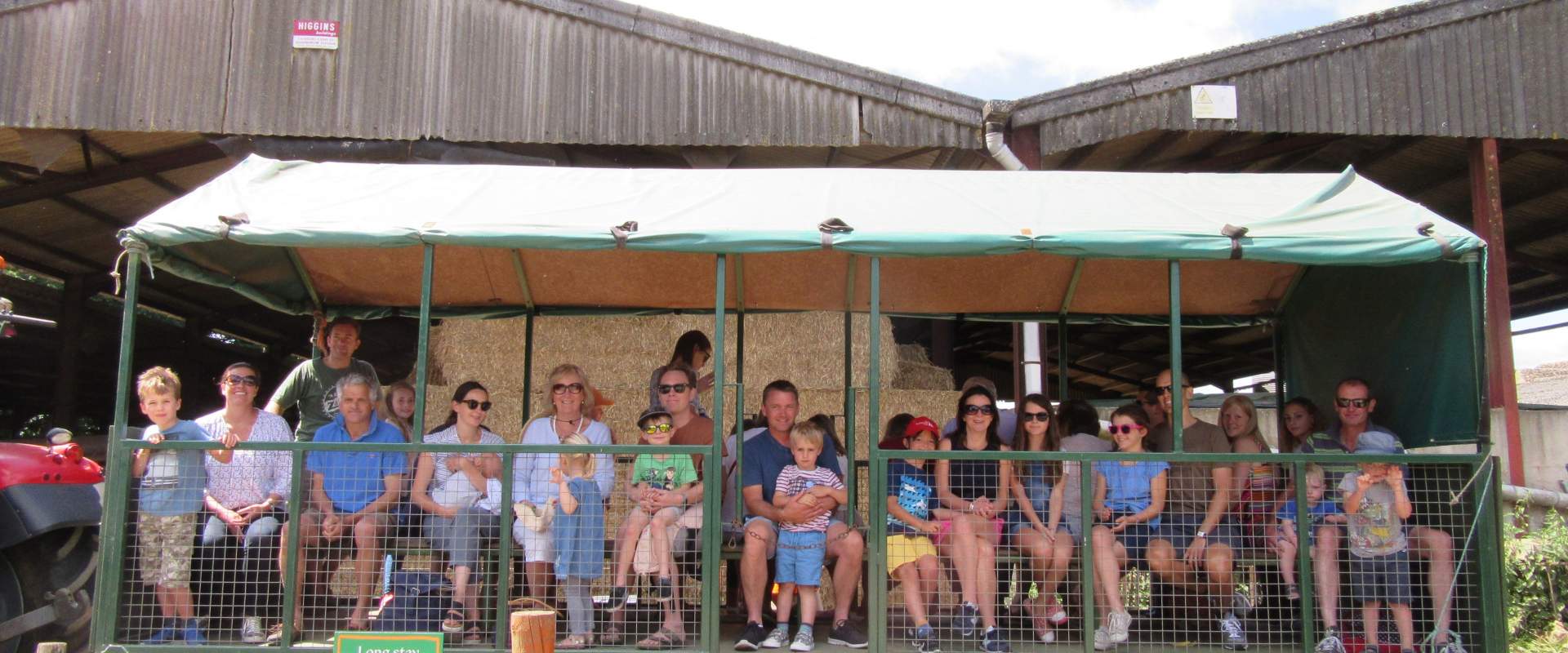 Sunday 10th July 2022
10am - 4pm
Come and look behind the scenes to see how we produce our food and why we feel it is so important to farm organically. Great for kids and adults. Farm tractor and trailer rides, visits to the creamery where you can see where the yoghurt and cheese are made and meet the cows who give us our milk. Walk the veg garden with our growers, collect the eggs from our layers, explore the woods on a guided tree walk, bring your own bikes for a children's mountain bike trail, join Stroud XR Samba for a workshop, hear about the farm arachaeology... eat and drink from the cafe and lots more.
Sorry no dogs.
Booking advised for all walks and tours as numbers are limited.
Trailer rides can be booked online...see bottom of this page. Adults £5, Children £2. Under 2's on laps free. note they are non-refundable.
ALL other walks and tours are free of charge but booking still advised. To book please call 01285 640441.
Full programme:
Glasshouse and Vegetable Garden Tours
10.30am
12pm
1.30pm
Tractor and Trailer Rides

10.15am
11.15am
2.15pm
Farm Yard Tour incl. creamery

10.30am
12.30pm
1.45pm
Egg Collecting
10am
Samba workshop with Stroud XR Samba
2.30pm : no booking
Farm Archaeology with Professor Tim Darvill
2.30pm
Tree Walk
3pm
Milking Tour
3pm
Please enable Javascript to use our booking system
Please enable Javascript to use our booking system
Please enable Javascript to use our booking system