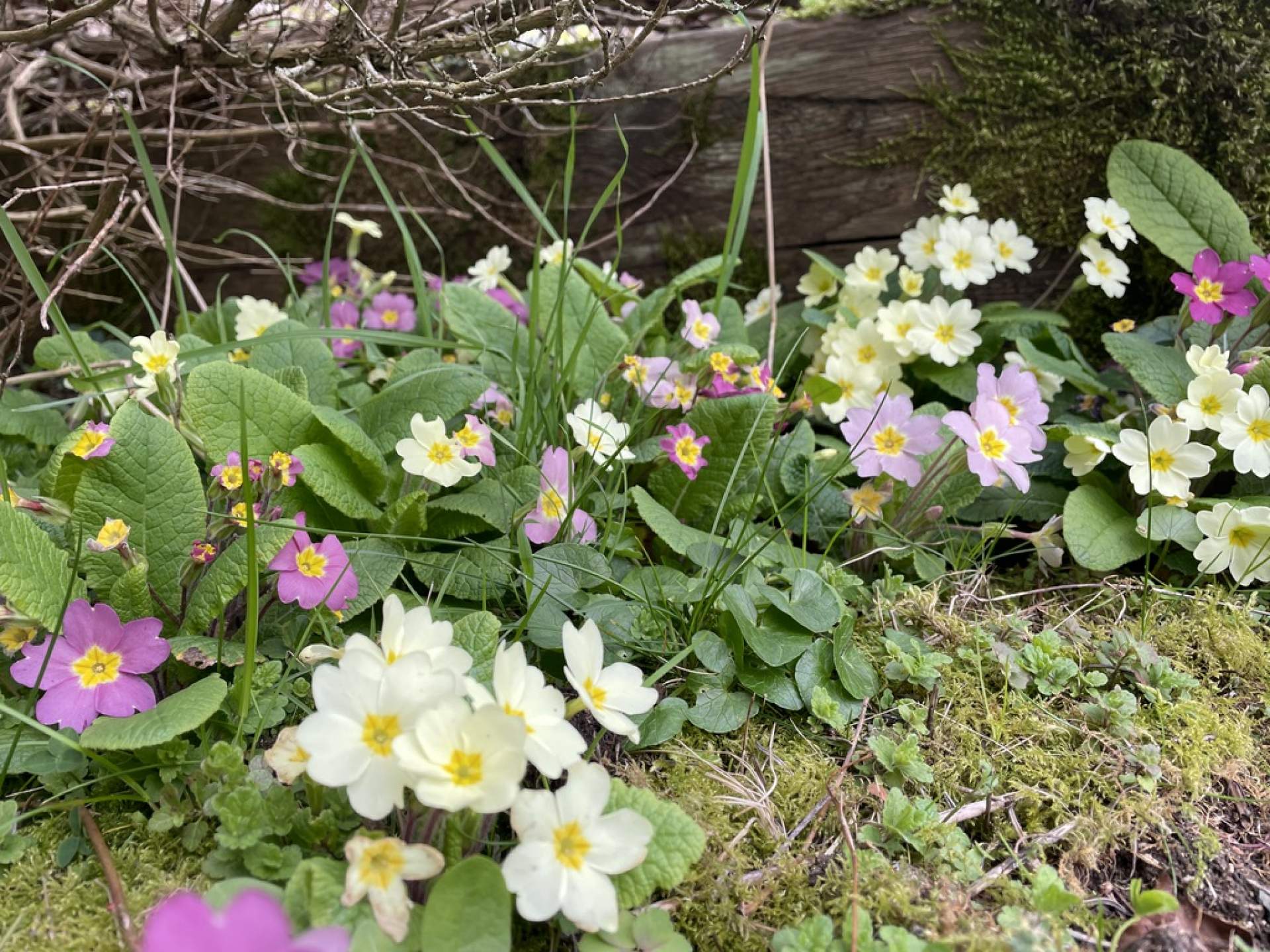 At last it feels on the farm we are coming out of winter. Primroses, celandines, wild daffodils and bluebell leaves are popping up in all the usual and some unexpected places giving us a feeling of new hope in this somewhat difficult to navigate at the moment world.
Due to popular demand we are cooking Sunday Lunch again on Sunday April 4th. Bookings being taken in the shop or by phone 01285 640441. Looking after meat eaters, vegetarians, vegans and more. Here is how to order.
There was quite a wait whilst we packaged all the freshly cooked food up on Mothering Sunday, however we were absolutely inundated with compliments afterwards which has encouraged us to do it again. It will never be fast food service but hopefully will be slow food not very slow food this time!
This summer we have a number of tours and talks, an opportunity to meet the people behind the food and and learn more about the farm and its biodiversity. Also Harvest, Cook, Eat! A very unique cookery course starting in the veg garden and ending with a feast round the table. Very limited spaces so do book early. A lovely present for yourself or perhaps with friends or family you might not have seen for a while.
No sprays, no air freight, just a wheelbarrow.
At the moment we have lots of gorgeous spring flowers for sale, including parrot tulips and anenomes, all grown in the new to us little polytunnel in the garden dedicated to flowers. Truly sustainable local organic flowers; no sprays, no air freight, just a wheelbarrow.
The paths are now being laid in the beginnings of our new cut flower garden just across the lane from the shop. It has been made with your donations of old bricks and discarded paving. Our summer cut flowers will be grown here, so keep an eye out as it progresses.
On Trend - at last!
We are constantly being told by the industry media that "demand for ethical sustainable food and drink is only going up".
At last maybe we and everything we stand for is becoming more mainstream which can only be good for our ailing planet.
Bringing you fresh food, lovingly tended or raised, straight from the land we love is our work and our passion.
Happy Springtime to all and hope to see you soon.